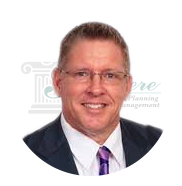 Knowledge is power, and that's why we created 'Money News You Can Use.' I pick the five best articles I read each month and post them here so you can stay informed of the latest financial news and arm yourself with knowledge when preparing for retirement. I know most people don't have time to sift through hundreds of articles to find the most relevant and helpful ones, which is why I do it for you!
2022 threw a lot at us, from market downturns to inflation. All of which may have affected your budget and financial situation. So, in 2023, make sure you go back to the basics and revisit some of the foundational concepts of financial planning. And remember, if you have questions about the topics shared here, always feel free to reach out to us for a partner in finding the answers.
– Happy Reading
Premiere Wealth Advisors Founder
Jeff Vogan – RFC, CEP
SCHEDULE A COMPLIMENTARY REVIEW!
MONEY NEWS YOU CAN USE:
NEW YEAR, FRESH TAKE ON YOUR FINANCIAL PLAN
Going Back to the Basics of Financial Planning for 2023
The new year is a perfect time to take a step back and remind yourself of what the components of your financial plan are. Understanding is the first step to optimizing!
Get Ready for a New Years Present from Social Security
The Social Security cost of living adjustment for 2023 is set to kick in this year! If you've claimed Social Security or are planning to this year, make sure you're whole financial plan is ready for the change—talk to us!
Contribution Limits to Retirement Accounts Increase for 2023!
Before you continue with your same old retirement savings contribution schedule, make sure you factor in the limit increase for 2023! Saving more now could mean a more comfortable retirement for you.
Know Your Income Tax Burden Before Committing to an Income Plan!
Tax bracket income amounts increase for 2023. Before you commit to your income plan, make sure you know which one you fall under!