Retirement… The Road Ahead
"As the old saying goes, 'an ounce of prevention is worth a pound (or more) of cure.' Make your retirement plan an action plan, not a reaction plan."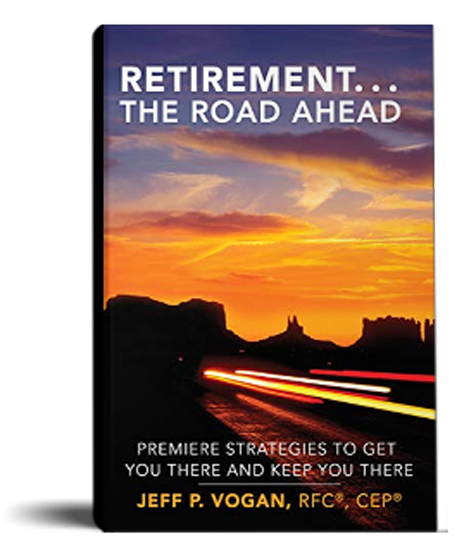 "Even as a child, my parents taught me that 'retired' is not a career choice. I needed to develop a skill set, work hard, and save so I could live an ideal retirement life like my grandparents seemed to have mastered. As I grew older, I also learned that many people fail to plan for their retirements."
– Jeff Vogan, CFF®, Author & Owner of Premiere Retirement Planning and Wealth Management, and Premiere Wealth Advisors, LLC
In his newest book, Jeff Vogan dives into his approach to successful retirement. Pulling from personal experiences, years of hard industry experience, and success stories of his own clients and family, Jeff helps the reader understand the possibilities as well as the challenges ahead. From risks to retirement, Jeff keeps you in safe hands on every page.
Retirement: The Road Ahead will help you consider questions like:
Do I have a retirement plan?
When was the last time I looked at it?
Do I have all my bases covered?
Am I prepared for unexpected illness or death?
What will happen when my spouse or I can no longer work?
How much money will I need to get by in retirement?
And more!
Reading this book will give you the tools that you need to plan for retirement – before it's too late. You'll also gain valuable knowledge on all aspects of retirement planning and which questions to ask to get better answers for a better retirement.
REQUEST YOUR COMPLIMENTARY REVIEW