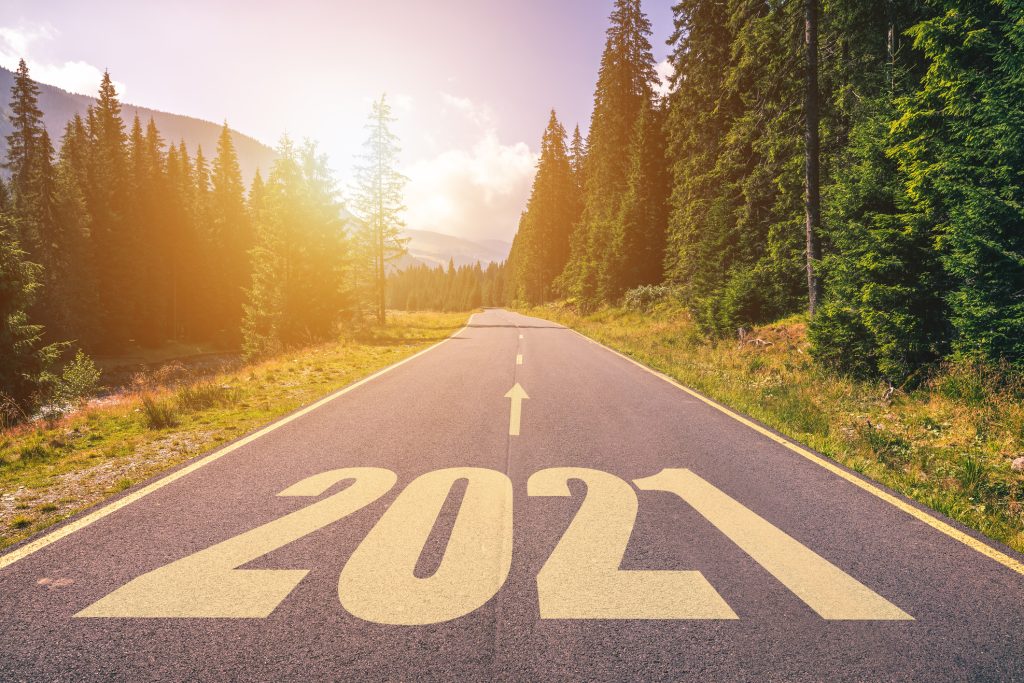 Only 28% of Americans will make New Year's resolutions that are financial in nature, according to a recent MassMutual survey.[1] Perhaps more should – retirement requires significant planning and there is no better time to start than at the beginning of a new year. If you're wondering how to do this, then you might consider these 3 easy ways to get on-track for 2021 and beyond.
Plan for Retirement Account Contributions and Distributions
Contributing to a qualified, tax-deferred retirement account can help to reduce your tax burden and save for retirement, so know how much you can contribute. In 2021, workers can contribute $19,500 per year to a 401(k), and those age 50 and older can contribute an additional $6,500 per year.[2] There is no increase from 2020 for 401(k) or IRA contribution limits, which remain at $6,000 per year for workers under age 50 and $7,000 per year for workers age 50 and older.[3] If you plan to take a retirement account distribution, understand how it will be taxed or change your investment balance. Required Minimum Distributions (RMDs) were suspended for 2020 but are back for 2021: Starting at age 72, you must take RMDs, which could increase your tax burden. Even if you're not 72 yet, there are ways to plan ahead for RMDs.
Review Your Current Investment Strategy
The market was on a rollercoaster ride for much of 2020: We experienced an unexpected global pandemic and an unprecedented economy shutdown, as well as huge stimulus packages and one of the fastest market recoveries in history.[4] Your risk tolerance may have changed as you've gotten closer to retirement or have retired, and your investment plan should take this change into account. Those aren't easy decisions, especially when you consider market volatility, increasing average lifespans, low interest rates, and other potential retirement risks. Review your investments from 2020 and decide on a course of action in 2021 with your trusted advisor based on your changing risk tolerance and financial goals.
Don't Forget About Your Estate Plan
Regardless of how much money you plan to pass down to your loved ones, there are potential reasons to create an estate plan. This plan may involve talking to loved ones about money, creating the necessary estate planning documents, and working to minimize taxes. If you don't have estate planning documents such as a will, an advanced medical directive, or financial power of attorney, make 2021 the year you will learn about them or update them if necessary. Also, consider the effects of the elimination of the 'stretch IRA' due to the SECURE Act. This strategy allowed heirs to stretch out distributions over their lifetime, which could help to decrease taxes. Now those who will inherit a retirement account may consider another tax minimization strategy.
Thinking about these 3 easy ways to get on-track for 2021 and beyond is a good start, but sometimes extra guidance can help when creating a financial plan. We start all our relationships with a complimentary, no-obligation, financial review. We want to know the person behind the numbers and understand what's important to them before designing their personalized plan. If it's been a while since your last review, request your complimentary, no-obligation review.  Our mission remains to help you achieve your retirement goals with a comprehensive plan.