Retirement Income Planning
Tax Planning Services In Arizona
Most people don't realize how important it is to address tax planning. Don't let taxes surprise you in retirement.
Planning with taxes in mind is crucial in today's ever-changing investment world and changing tax laws. Taxes are one of the single largest expenses we have, yet we spend so little time considering ways we can keep Uncle Sam out of our pockets. At Premiere Retirement Planning and Wealth Management, we help our clients identify ways to lower their overall tax burden by offering tax planning services and having local CPAs that can provide tax return preparation services and help implement advanced tax planning strategies.
By utilizing our partnerships, we are able to provide our clients tax returns at a significant discount and are able to provide valuable tax planning advice connected to your tax returns, which show the effectiveness of certain investment decisions before you make them. That's a service rarely provided by other financial services firms, including those who claim to be tax planners.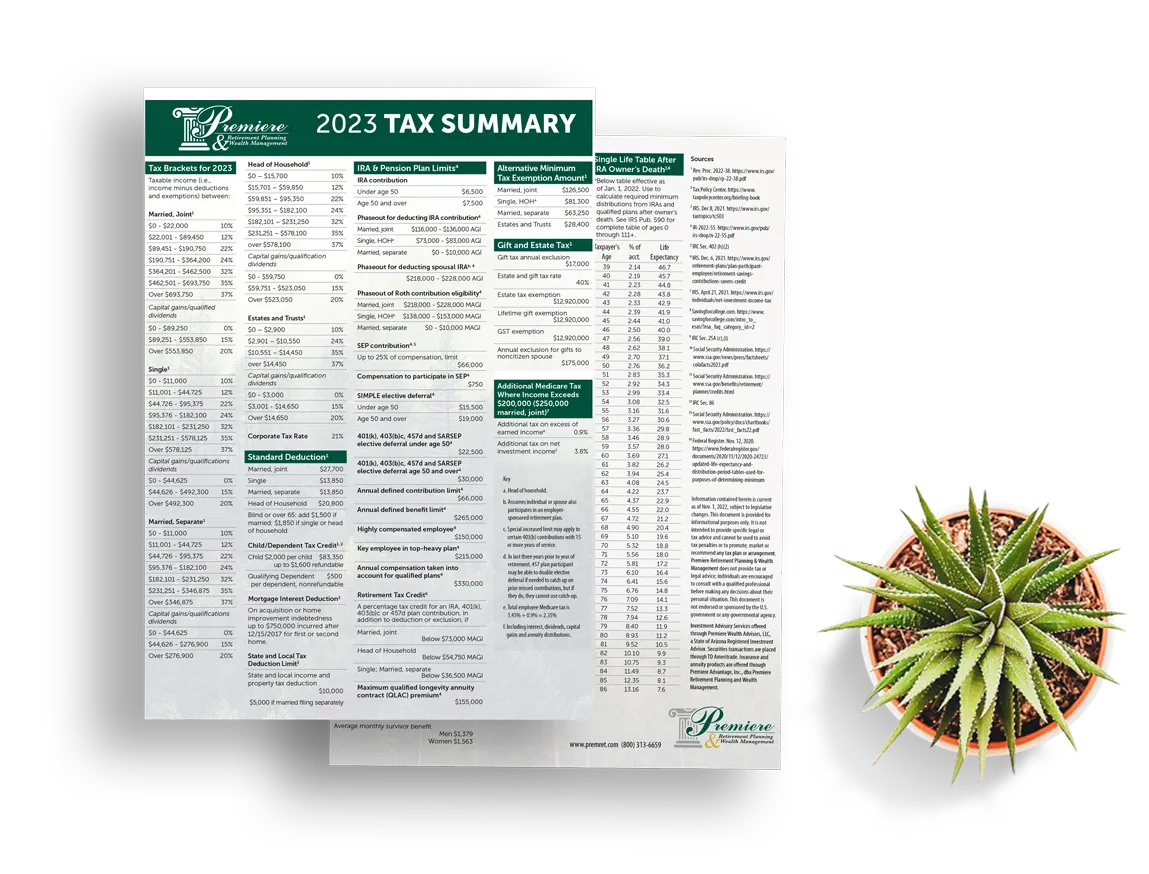 Get Our Complimentary
2023 Tax Summary Download!
REQUEST YOUR COMPLIMENTARY REVIEW